INCREDIBLE
Kid's Wall Decals
Make Your Walls Wild
Easy To Use
OUR BEAUTIFUL WALL DECALS ARE DESIGNED TO AMAZE
As you browse our selection of beautiful and realistic wall stickers, you will see that our decals are unique. No one else makes anything like them. We guarantee it. That's because all of our wall decal designs are hand-painted original artwork by fine artist, Dede Lifgren. Learn more.
WHY ARE OUR WALL DECALS FOR KIDS SO SPECIAL?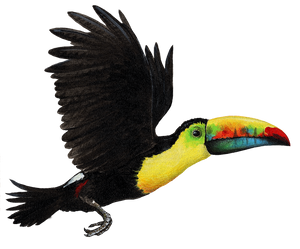 They Look Like They Are Painted On Your Wall
That's because each artistic wall decal is a perfect reproduction of original artwork. Dede's meticulous painting process creates realistic wall sticker images with brilliant and beautiful details that we transfer perfectly onto peel and stick vinyl. 
So, when you get them, all you have to do is peel the backing off your new wall stickers and stick them where you want them. 
And, voila! Instant amazing kids wall mural! 
You won't believe how easy they are. Your kids will know how awesome you are.
Our Realistic Nature Wall Decals Grow With Your Child
Instead of needing to remove your kids wall decals from their room as they grow older, our realistic wall stickers are appropriate for all ages.
They will inspire curiosity and imagination from infant years through middle school and they even make perfect wall decals for teens. We are sure you will find that our kids decor stickers will be loved for many, many years.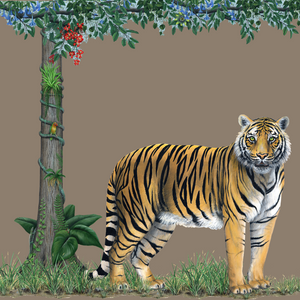 Our Kids Wall Decals Aren't Just For Kids
Absolutely not! Many of our customers tell us that these are also perfect wall decals for adults and all through the house. There's no reason not to create a vibrant wall mural of your very own. 
We Are A True Family Business
We are a husband-wife team (plus one sister) -- an authentic family business. We make all our wall stickers right at our home studios in Brewster, NY.  Dede paints and Jeff prints and ships.
Nothing is outsourced, nothing is printed in China, nothing is made anywhere else. Homegrown all the way. Walls of the Wild wall decals are entirely made in USA.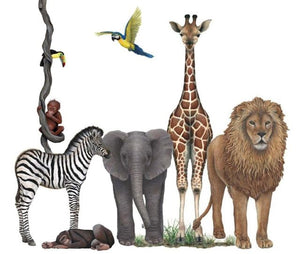 Customer Favorites
Just a few of our most popular selling wall stickers for your kids room, nursery, daycare, library, medical office or wherever you want to make things wild and beautiful.
Featured Products
Right now, we are featuring two of our sea mammals. Dolphins and orcas are beloved by everyone. And these are two amazing large wall stickers so you can bring these gracious and gorgeous into your home with ease.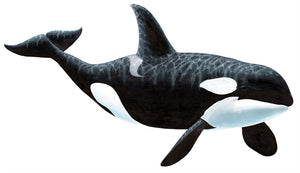 GREAT FEATURES
REMOVABLE AND REPOSITIONABLE VINYL STICKERS. Extraordinarily easy to apply. High quality vinyl will not stick to itself. All our stickers will peel off your wall easily at any time and will never take the paint off.No residue left behind either.
VIBRANT COLORS WITH ECO-FRIENDLY, SOY-BASED INKS. State-of-the-art technology – authentic non-toxic HP inks and current model HP latex printer. Our stickers are incredibly vivid and make your walls come alive!
 SMALL FAMILY BUSINESS - MADE IN USA. Owned and operated in the USA. All stickers are printed by us in small batches in New York State. We were the first company to make stickers like this and others have been trying to imitate us ever since. Get the original! Get the best!
A few of our stickers have our logo on them. We did this in the past because of copyright issues and so you will know who you ordered from. However, we have decided to remove the logo from all our new print runs. We are in process of updating all the product images to reflect whether they do or do not have the logo, so you will know what to expect. If you need to know before you order, you can contact us to ask.